Telemedicine is the use of telecommunications technology to provide real-time healthcare to clients at a distance.  Telemedicine can be delivered through videoconferencing, audio communication, and/or text-messaging using your phones, mobile phones, tablets, and/or desktop computers.  Telemedicine can be provided to you at home or in a secure location that allows for your confidentiality.
Is Telemedicine Covered by my Insurance?
Currently, there is no set standard for private health insurance providers regarding telemedicine. Some insurance companies recognize the value of telemedicine and pay for it, whereas others are not quite there yet.  For insurance companies which lack telemedicine reimbursement policies, prior approval is often needed before telemedicine will be reimbursed. Recent government action pertaining to the COVID-19 has waived some requirements that will make it easier for clients to access our services without visiting our offices, but your insurance policy might not have incorporated these new conditions yet.  Thus, it will be extremely important to follow these recommendations if you wish to use your insurance to take advantage of telemedicine services that LifeSolutions has to offer: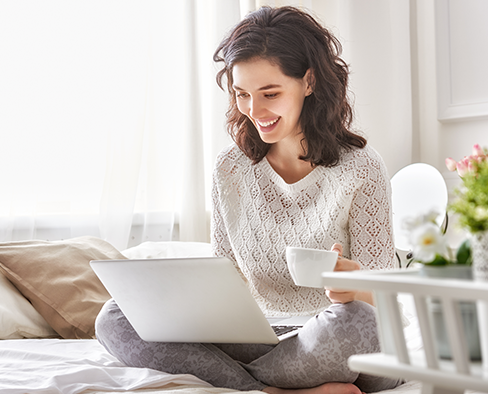 Check with your insurance company by calling the member services phone number on the back of your insurance card.

Ask them if your policy covers telemedicine for mental health services.

If yes, ask them what services (or billing codes/modifiers) can be used for telemedicine and what the conditions, limits, and/or requirements are needed so that your telemedicine will be reimbursed by your policy.

If you get incomplete or confusing information, ask to speak with a supervisor.

Document the information that they give you and make sure to write down the representative's name or employee number, along with the call reference number.  This will be important if your insurance policy denies any of your sessions.
Talk to your LifeSolutions' therapist to let them know you are interested in telemedicine.
Call our front office at 317-569-5433 to set up your telemedicine appointment.

If your insurance will not cover telemedicine, then you can self-pay.  Please talk with your therapist about self-pay rate options they can offer you.
Our front office will also be checking your insurance benefits for telemedicine once you express interest in taking advantage of these services.  It is still important for you to take the steps listed above as you are ultimately responsible for any payment of services. 
Telemedicine rules are new and currently changing, especially due to the COVID-19 pandemic.  What your insurance tells you might be different than what they tell providers and we want you to avoid any surprises or frustrations with your insurance coverage by knowing your benefits well.